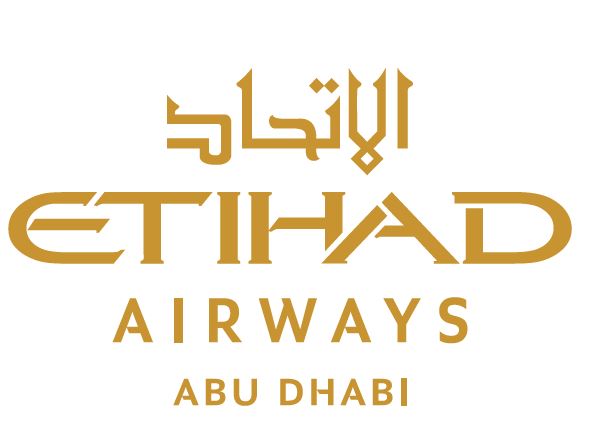 Etihad Business Connect is a loyalty program for businesses that rewards both businesses and travellers.
Etihad BusinessConnect is a loyalty programme for businesses.
Setting up an account is simple and easy to manage.
1. Business Travelers sign up to our frequent flyer programme Etihad Guest
2. An administrator sets up a BusinessConnect account
3. Connect your Etihad Guest members to your BusinessConnect account
Everyone benefits:
– It's free to sign up
– The traveler earns Etihad Guest miles for themselves
– The business earns Etihad Guest miles for your business
-Â Your appointed administrator can manage your account online
– You have a choice of booking options – etihad.com, Etihad Contact Centre or your appointed Travel Agent
-Â Redeem miles for flights, upgrades and rewards. Or even convert them into cash via our innovative PointsPay solution.
PLUS: when you sign up to BusinessConnect, your company can earn 5,000 miles as a welcome to the programme. Terms and Conditions apply.
          
          
         
If you work for a small or medium-sized business, here's a simple and easy way for you and your company to be rewarded. Enroll your company anytime between 14 April and 15 May 2016 to earn 10,000 Etihad Guest bonus miles for you, and 5,000 welcome bonus miles for your company.
To qualify for the bonus miles you must ensure that a minimum of two employees are connected to the new account and at least one of the connected members has to take a flight within 3 months from registration date.
To participate in this offer, all you need to do is sign your company into BusinessConnect via the individual who manages your company travel via www.etihadbusinessconnect.com and email businessconnectoffer@etihad.ae confirming the company name and your Etihad Guest number.
Earn Miles for your BusinessConnect account with Etihad's partner airlines
One of the benefits of flying with Etihad Airways is our ever expanding list of partner airlines. Your BusinessConnect account will earn Miles in the following scenarios:
Airline
You fly on a partner airline, but your flight number begins 'EY' (eg: EY4455)
You fly on an Etihad Airways flight, but the flight number begins with a partner code (eg: AB4443)
You fly any partner flight, with no link to Etihad Airways
airberlin
Yes
Yes
No
Virgin Australia
Yes
No
No
Etihad Regional Airways
Yes
Yes
Yes
Other airline partners
No
No
No
With BusinessConnect, you and your business come first. We reward loyal partners. And we make it easier than ever for you to be rewarded.
1. The business earns miles
Your business earns Etihad Guest miles depending on what cabin your employees fly in. So if your employees fly in Business Class they earn miles for your business at 75% of the Etihad Guest mileage earning rate for that route.
| | |
| --- | --- |
| Cabin | Percentage |
| First | 75% |
| Business | 75% |
| Economy | 75% |
For example: the Etihad Guest mileage earning rate for flying from Dublin to Abu Dhabi return in Business Class is 12,894 miles. And so your business would earn 9,670 miles (75%) for your BusinessConnect account.
2. The traveler earns miles
All travellers must be a member of Etihad Guest and will therefore earn miles accordingly. This means miles are awarded easily – to both the individual and the business.
3. Manage your account
Your nominated administrator can manage your BusinessConnect account online. Simply log in with your BusinessConnect account number and password and view the flights your travellers take and the miles accrued.
4. Choice of booking options
When it comes to booking your flight, you have a choice of booking options. Simply choose the channel that suits you and your business best.

5. Redeem miles
Your travellers' miles are added together and you'll quickly start earning miles that you can redeem for flights, upgrades and a choice of thousands of items from our Reward Shop.
For example: if 8 of your company's travellers take a Business Class return trip from Dublin to Abu Dhabi, your company will earn enough miles to redeem one Business Class flight from Dublin to Abu Dhabi, with over 6,000 miles left over to spend on products from our Reward Shop.
6. Free membership
Joining BusinessConnect is free and enables both your company's travellers and your business to benefit. To start earning miles for you and your business sign-up online today.