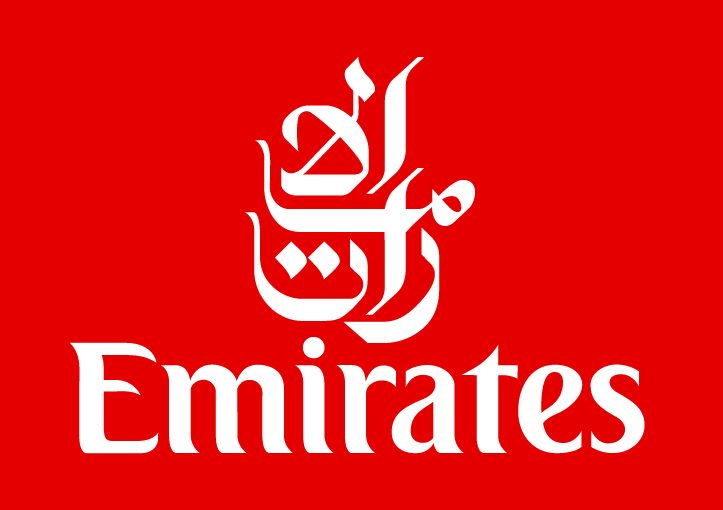 Emirates Corporate Travel
Making Corporate Travel easier
Coordinating travel for corporate organisations that fly their employees around the world frequently can be time-consuming and costly. Emirates Corporate Travel offers your organisation a quick and convenient 'one-stop' solution that will help to make your life easier.
Benefits for your organisation:
A custom-made agreement that would meet your specific travel needs across both the Emirates network and beyond, with our extensive airline partnerships
A single designated account manager in Emirates, which will help to simplify communications and negotiations
Discounts tailored to your organisation's travel requirements
To ensure timely feedback, continual quality, and a long-lasting relationship; an annual meeting with your contact will be guaranteed
So when it comes to corporate travel solutions that will ensure efficiency, transparency, value and an unmatched standard of personalised service, you need look no further than Emirates Corporate Travel. If you would like us to contact you, please fill in the form below and we will get back to you.
A fast-growing international airline with one of the youngest fleets in the sky flying to over 150 destinations across six continents, Emirates is the choice for all travellers who want a seamless air travel experience.
          
          
          
Who's eligible?
Business Rewards is available to all small to medium sized organisations. They can register up to 80 members. All individual members also need to be members of Emirates Skywards to ensure they earn their personal Miles on the same flight. You can remove individual members from your Business Rewards account at any time, but no more than 80 new members can join within a 12-month period.
Business Rewards Administrators
Each registered organisation has one or more administrator who can plan, book and pay for travel itineraries for all members. They can book through our Business Rewards page, Emirates Contact Centres or Ticket Offices or through a nominated travel agent. Administrators can also redeem rewards online for all employees in the organisation.
In addition to various booking channels and redemption options, the administrator has access to online travel management tools that will assist them in tracking Business Rewards itineraries and expenses for all members.
Administrators also receive special offers, updates about new products and services, and monthly statements. You can add more administrators at any time to make sure you stay up to date with what Business Rewards has to offer.
Earning Business Rewards Miles
To earn Business Rewards, book your flights through the Business Rewards page, or simply quote your Business Rewards number when you book through Emirates Contact Centres and Ticket Offices or your nominated travel agent. You will earn 1 Business Rewards Mile for each USD 1 spent on the base airfare, before surcharges, taxes and other industry partner charges (which are not included in Miles accrual).
Miles are calculated at the end of each month for travel completed within that month. By the 18th of the following month, they are available to spend on rewards. Miles are valid for three years from the date they are earned.
Individual members will earn Skywards Miles and your organisation will earn Business Rewards Miles on the same flight.
Spending Business Rewards Miles on flight rewards
You can spend Business Rewards Miles on flight rewards on Emirates, either for your Business Rewards members or other individuals. Flight rewards can only be booked online using the Business Rewards booking tool. They are available for one-way and return journeys and seats are subject to availability at the time of booking. Surcharges and taxes are not covered by Business Rewards Miles.
No Business Rewards Miles or Skywards Miles will be earned on Business Rewards flight rewards.
Spending Business Rewards Miles on upgrades
You can only upgrade using your Business Rewards Miles to move up one class of travel*. Upgrades are only available using Miles on purchased flights for registered members. It's not possible to split itineraries to upgrade using Miles.
Managing travel plans
Business Rewards administrators and members can view and book their own travel itineraries online or with Emirates Contact Centres and Ticket Offices, or they can use their nominated travel agent to manage their travel. Administrators can arrange travel for all registered members.
Changes to Business Rewards itineraries can be managed through Change a Booking on emirates.com, Emirates Contact Centres and Ticket Offices or by your nominated travel agent. Any charges incurred as a result of an itinerary change should be paid for by approved payment methods.
Booking Business Rewards travel
Quote your Business Rewards number when you book through Emirates Contact Centres or Ticket Offices or your nominated travel agent to make sure you earn Business Rewards Miles. Or you can use the Business Rewards online booking tool. Payment must be made using an approved method.
Getting started
Get the most from your business travel; join Business Rewards in two quick and easy steps.
Business Rewards travel agency information
You can earn Business Rewards Miles when you book through your nominated travel agent. They will need to enter the traveller's personal Emirates Skywards membership number into the booking as well as adding the Business Rewards number as an OSI entry.
For our travel industry partners, please refer to the Emirates Travel Agent website for further programme and ticketing information.
* Special tickets are not eligible for reward upgrades. Economy Class Saver fares can only be upgraded within 48 hours prior to departure before online check-in. Business Class Saver fares and Flex and Flex Plus fares in Economy Class and Business Class can be upgraded up to six hours before departure. Upgrades are subject to availability.